TiEGr enters into a partnership with international training providers to market and deliver UK regulated and accredited qualifications to individuals, organisations and staff in schools and nurseries in:
Early Years
Supporting Teaching and Learning
Leadership and Management
Education and Training
with the aim of geographic expansion, new growth and opening up access to new markets and customers.
Why enter a partnership with TiEGr? 
TiEGr understands the value of strategic relationships, finding strategic partners is essential and important to our business. We are constantly on the lookout for new opportunities to partner with companies that can help us build a competitive edge in the marketplace. Engaging with an international community of like-minded businesses and training providers is essential to achieving our goals of enabling access to high quality industry respected qualifications to provide better outcomes for children.
Collaborating with TiEGr enables partners to gain access to new materials, qualifications, resources, knowledge and market information that they need to extend their own portfolio.
Entering into a partnership with TiEGr also enables training providers to benefit from the unique perspective and experience the TiEGr team have gained from working for over 10 years in the international vocational education sector.
TiEGr values each partners contribution as they bring their own knowledge, skills, experience of their home market and contacts to the business, potentially giving us all a better chance of success.
As partners we share out tasks, with each specialising in areas they are experienced in.
What does TiEGr provide:
Partnership documentation plus centre agreement, policies and procedures, qualification delivery and centre management documentation
Training for international partner staff on qualification specifications, learner induction, assessment and delivery
Account management
Assessor support
Quality assurance
Registration and certification of learners with awarding organisation
Learner e-portfolio system
Teaching delivery resources
Tutor guidance handbooks
Learner handbooks and access to additional resources
Marketing training and support, including social media
Ongoing advice, support and guidance
Partner centre provides:
Local qualified and experienced tutor
Assessor
Administrative support
Marketing
Training premises
What do our partners say about their experience of working with us?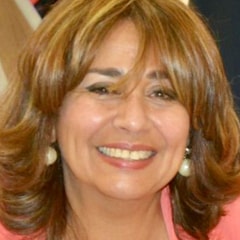 'I have very much enjoyed working with Jackie and Sarah (TiEGr Directors) at a personal and also professional level. I highly recommend TiEGr to any centre which is considering seriously the delivery of Early Years and Childhood qualifications. Simply no way we could have done it without them!'
Dr Hala Seliet
Honorary Chairlady, ABAHRD
President, Egyptian British Education Association – EBEA UK